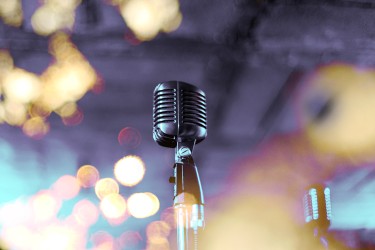 Jenny is thrilled to be involved as a Vocal Coach on ITV's upcoming exciting series of "The Voice" and also "The Voice-Kids" which will be launched in 2017.
Jenny spent many years as the vocalist of the National Youth Jazz Orchestra, she toured extensively with them in the UK and abroad, and appeared several times at Ronnie Scott's where she is featured on many of their live albums including Cottoning on, In Control, and A View From The Hill. She is also featured on the compilation album Nite at Ronnie's.
She recorded the main soundtrack for the film The Brylcreem Boys, starring Gabriel Byrne, and Jean Butler, and sang at the Cannes film festival, where it was premiered, she also sang on the soundtrack of the highly acclaimed James Ellroy film L.A. Sheriffs Homicide.
Jenny filmed in Belfast playing the part of Mrs Croucher in the Spike Milligan film Pukoon, starring Elliot Gould, and narrated by Sir Richard Attenborough. Other TV credits include TFI Friday, BBC Hall of Fame, CH4 comedy series Barking, and BBC Looking Good, she has also done voice-overs for programs such as BBC's Ballykissangel.
Downtime a dance album released by the band Playpen, features Jenny singing lead vocals on two co-written tracks, playing on many ITV and BBC and Channel 4.